Amplify Your Healthcare voice with Video
Partner with a healthcare video service that shares your passion and goals.
WE CONTINUALLY EXPLORE NEW AND EFFECTIVE WAYS TO COMMUNICATE AND CONNECT WITH HEALTHCARE AUDIENCES
Our experience makes healthcare communications easier than ever before. Drawing on our years of healthcare marketing experience, our team creates solutions and supports your efforts throughout every step of the video-creation process—whether you're crafting recruitment, explainer, or marketing videos, our team is here to amplify your communication efforts. 
OUR VIDEO SERVICES ARE DESIGNED TO ELEVATE YOUR BRAND, ENGAGE YOUR AUDIENCE, AND CREATE LASTING RELATIONSHIPS. WE OFFER A POWERFUL PLATFORM TO SHOWCASE YOUR EXPERTISE, SHARE VALUABLE HEALTH INFORMATION, AND BULD TRUST AMONG YOUR CONSTITUIATES
Together, we'll research the perfect strategy for your video—from the story you want to tell to the finished product, and then all the steps in between—ensuring you reach your target audience with the right message every time. Our proof is in the results, and our work is guaranteed.
Let us be your CREATIVE partner, ENHANCING your digital presence and making a lasting impact. Together, we'll create videos that captivate, influence, and inspire.
StagePost produced a promotional video for Integrative Nurse Practitioners and their partnership with women's health services to promote better mental health. 
Our Experience in Healthcare Video Production
Tennessee Cares
Vanderbilt Health
St Thomas
Vantage Healthcare
Emdeon
Bayer
Brookedale Senior Living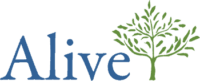 Alive Hospice
St Jude Childrens Research Hospital

Dupont

TEAMHealth
HealthStream
IF YOU'VE WORKED WITH OTHER HEALTHCARE VIDEO PRODUCTION COMPANIES BEFORE, THEN YOU'LL BE AMAZED AT OUR VERSATILITY, FLEXIBILITY, AND SCALABILITY. WE WILL GO THE EXTRA MILE TO EXCEED EXPECTATIONS AND MEET YOUR BUDGET EVERY TIME. WE'RE CONFIDENT YOU'LL FIND THE BEST VALUE WITH OUR EXPERIENCED TEAM BECAUSE WE UNDERSTAND HEALTHCARE- OUR EXPERIENCE SPEAKS FOR ITSELF
WE BRING YOUR VISION TO LIFE
take the leap and unlock the power of video for your healthcare organization today!